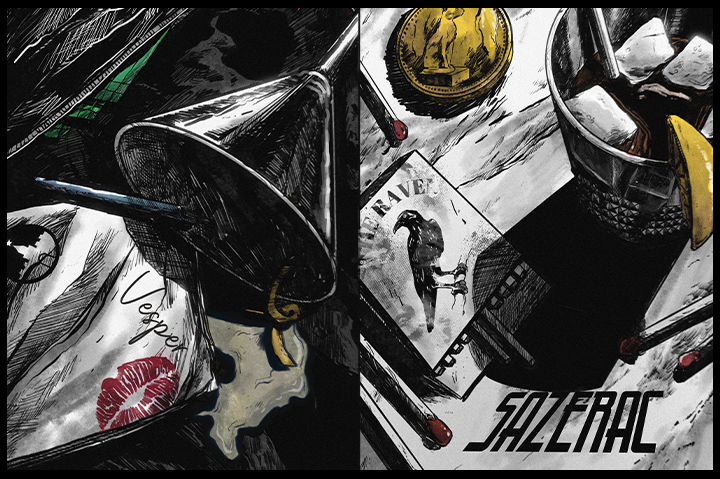 "Mixology Noir" is a series of standalone horror/noir/crime stories inspired by craft cocktails: the people who drink them, the places they are made, and the deeper, twisted ways they affect our lives.
It will be published in double-feature printed books, with each book containing two stories printed back-to-back with a cover on each side.
Book 1: VESPER + SAZERAC - coming late 2022
Written by Evan Carothers
Art by Vlad Vov (SAZERAC)
Colors by Wem Seven (SAZERAC)
Art by Martin Gimenez (VESPER)
Colors by TBD (VESPER)
Edited by Eric Palicki
Letters by Evan Carothers
Cover by Bryce Yzaguirre
Special illustrations by Diego Porto
SAZERAC
After fighting with his wife, a man seeking a drink finds himself in a mysterious bar populated with long-forgotten gods, and quickly learns the price of over-indulgence as their influences interweave with the effects of the alcohol.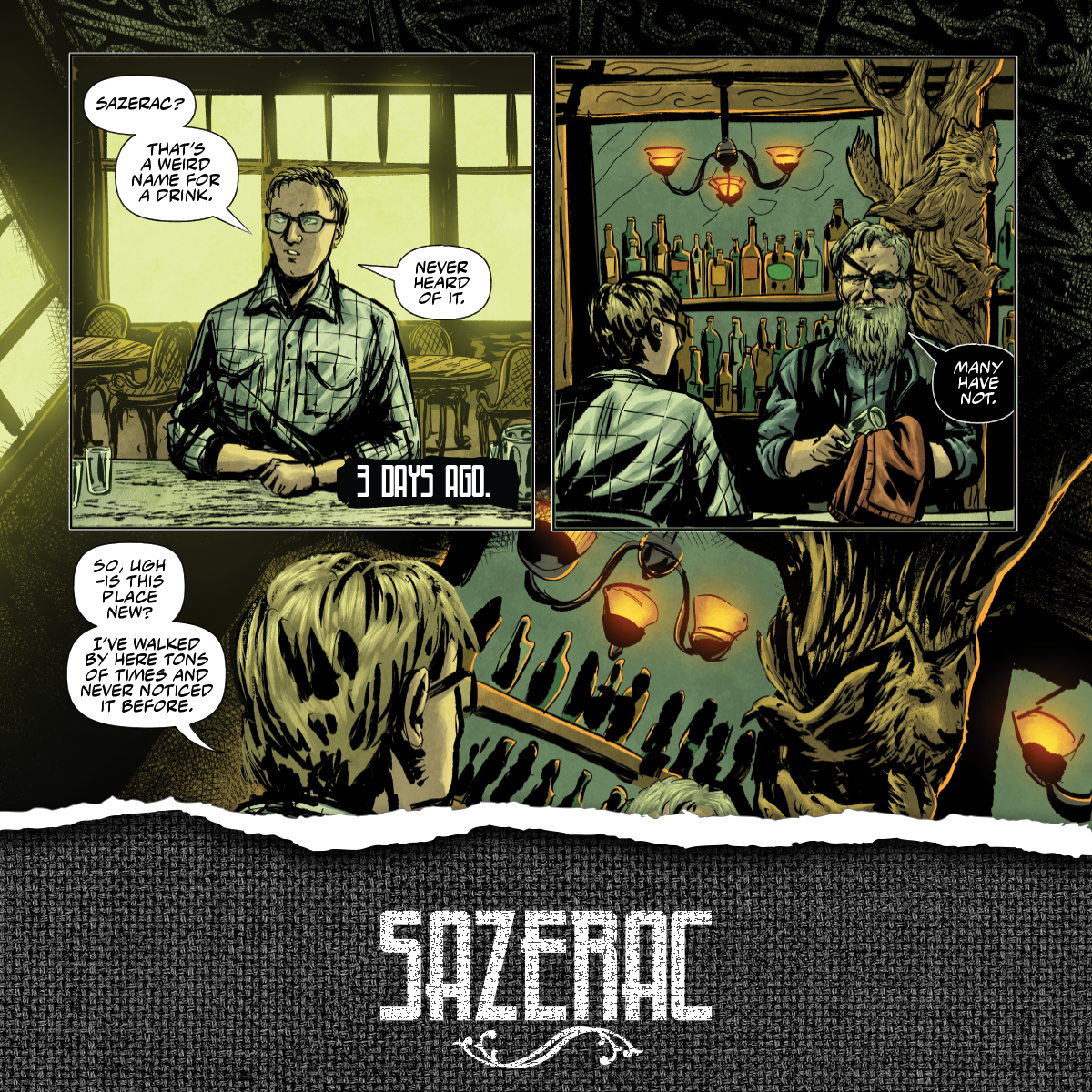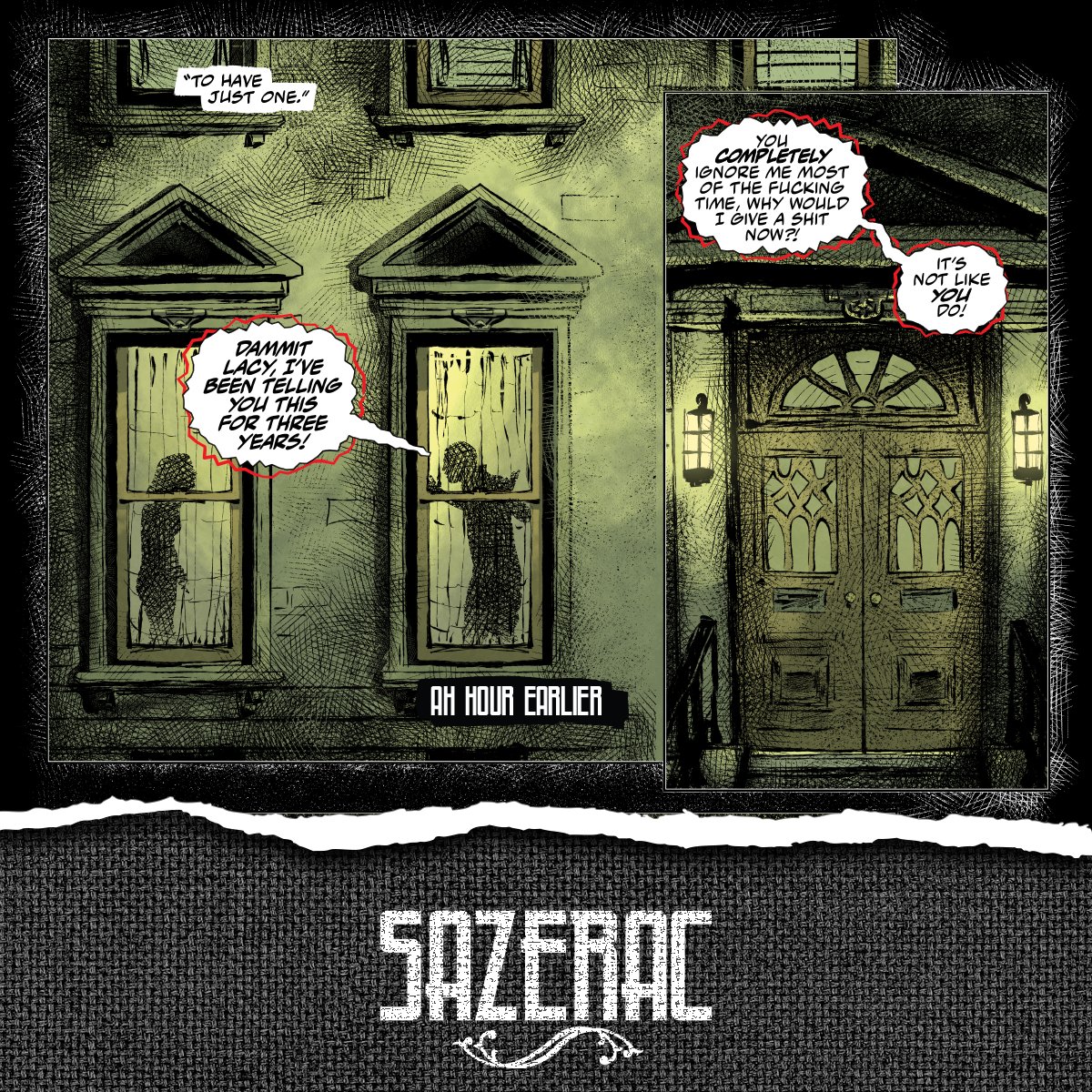 VEESPER
An entitled woman gets a fresh outlook on the meaning of family after stopping for a quick vodka turns into her being chained to a pipe in the basement, held captive by a Russian kidnapping ring.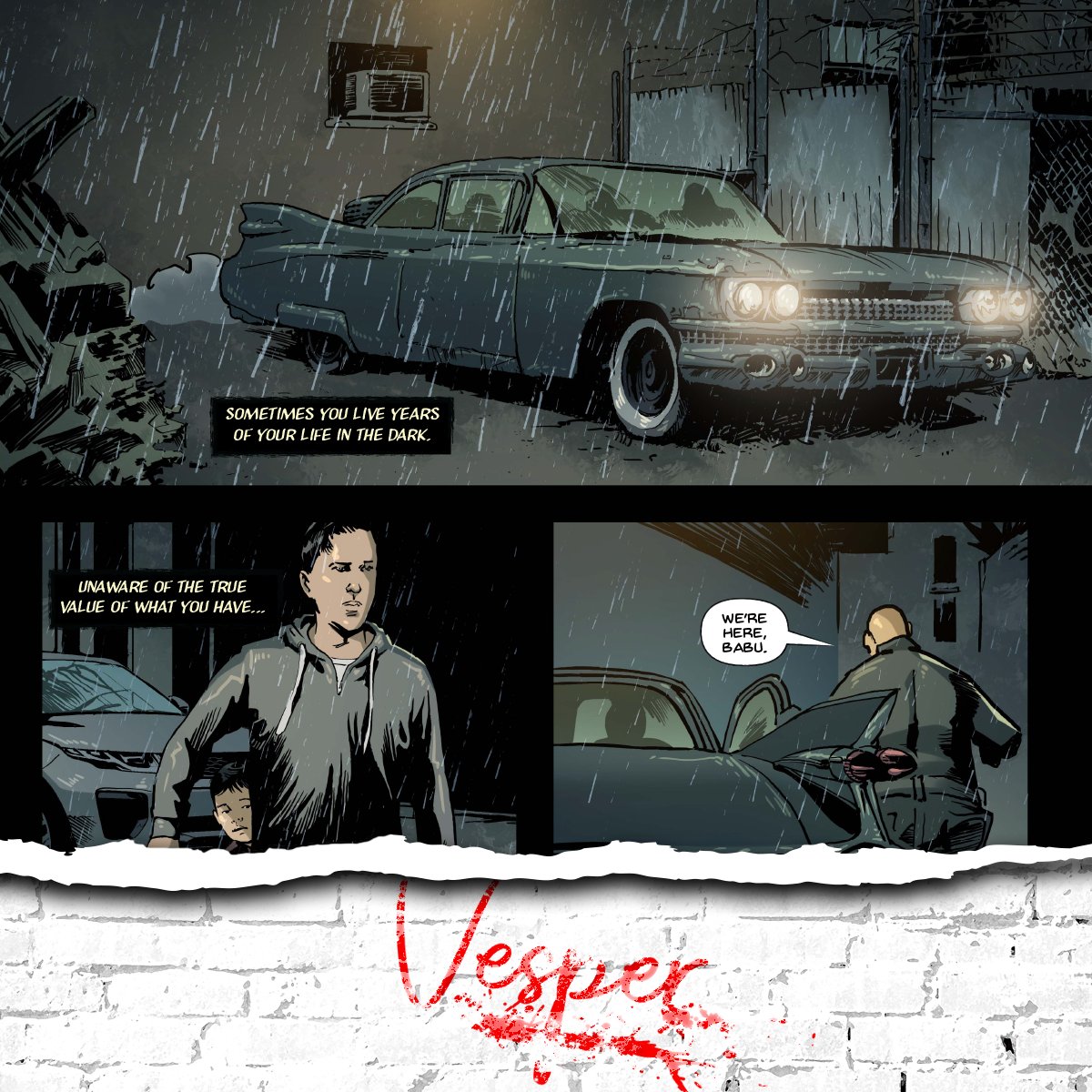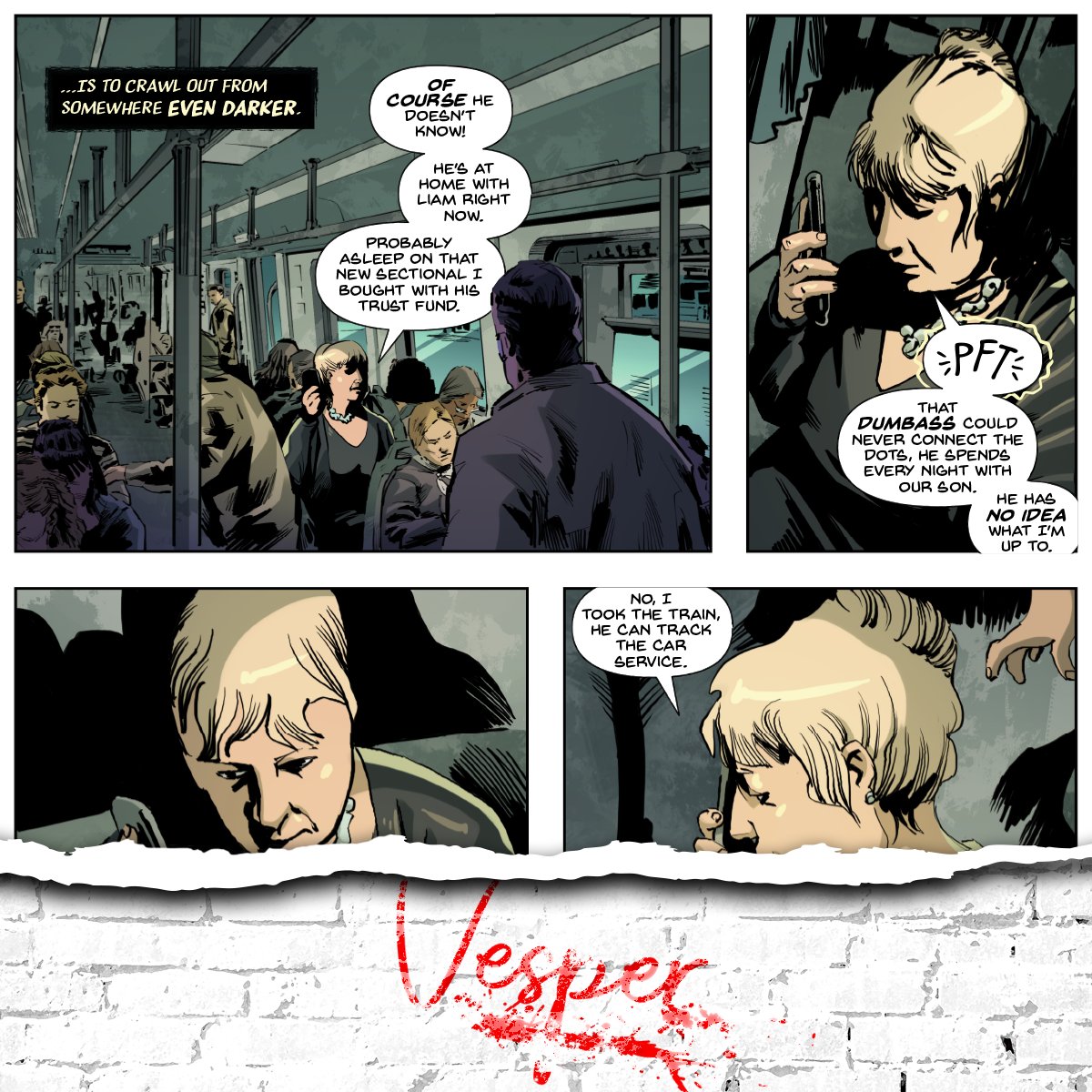 Book 2: PALOMA + MANHATTAN
A work in progress, more info to be announced soon!